Only 75 Will Ever Be Sold
*Sold Out*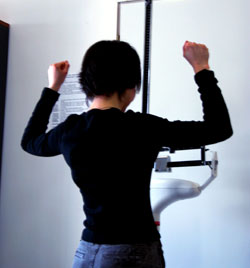 Note: This set was originally released at YummyPLR.com our sister site. So more than 75 people total will have access to it.
Order Now and You'll Receive these Private Label Rights (PLR) Recipes:
Almond Crusted Chicken Cutlets With Fennel Tomato Salad
Bacon Wrapped Mustard Chicken Strips
Indian Curry Chicken
Turkey Artichoke Salad With Red Wine Vinaigrette Dressing
Flank Steak With Roasted Balsamic Veggies
Grilled Scallops With Ginger Cucumber Mango Salsa
Baked Salmon With Balsamic Reduction
Crabby Asparagus Frittata
Fall Harvest Omelette
Healthy Bites Mini Muffin Quiches
Kale Lentil And Tomato Soup
Quinoa Chipotle Bean Chili
Purple Cabbage Avocado And Apple Salad
Crazy Crunch Cannellini Salad
Quinoa Almond Berry Breakfast
Orange Raisin Quinoa Toss
Hummus And Feta Stuffed Grilled Eggplant
Bubbly Hot Cheesy Stuffed Tomatoes
Roasted Cauliflower Mash
Pomegranate Seed Cantaloupe Salsa
Easy Cheesy Mustard Dip
Delightful Guacamole Dip
Avocado Tarragon Creamed Soup
Tomato Lime Garnished Spicy Poblano Avocado Soup
Gazpacho California Style
Tarragon Vinaigrette Dressed Mixed Greens And Sardine Salad
Mustard Sardine Deviled Eggs
Spiced Lime Greek Yogurt Dressing
Blueberry And Greek Yogurt Lemon Cream Cups
Simple Almond Butter
Sorry, we are *Sold Out*.
Click here to grab our other PLR before it's gone, too!