Only 75 Will Ever Be Sold
*Sold Out*
Note: This set was originally released at YummyPLR.com our sister site. So more than 75 people total will have access to it.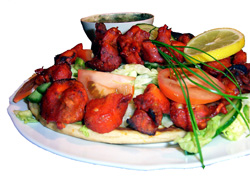 Order Now and You'll Receive these Private Label Rights (PLR) Articles:
Plan The Return Engagements First – Stage Holiday Leftovers Before Opening Night
Orchestrate The Repeat Meals – Casting The Players For Your Holiday Leftovers
Creative Breakfast Ideas For Groggy Cooks – Easy Holiday Leftover Sequels
Beyond The Typical Sandwich – Holiday Leftovers Deserve More Creative Direction
Create Main Course Magic – Exciting Holiday Leftovers Are Waiting In The Wings
Reinvent Rather Than Resurface – Holiday Leftover Reruns Go Incognito
Shape Shifting Traditional Dishes – Rewrite Your Holiday Leftover Characters
Putting Stage Door Johnnies To Work – Using Holiday Leftovers Nobody Wants
Potatoes Have Hidden Talents – Go Behind The Scenes With This Holiday Leftover
Six Simple Steps To Perfect Turkey Stock – Holiday Leftover Prima Donna Takes Center Stage
Sorry, we are *Sold Out*.
Click here to grab our other PLR before it's gone, too!