Only 150 Will Ever Be Sold
*Sold Out*
6000 Words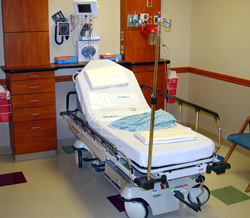 14 pages
Outline:
Introduction
Part 1: After the Diagnosis
Part 2: How to Remain Strong
Part 3: Know What You're Up Against & Gather Information
Part 4: Legality and Advocating for the Patient
Part 5: Keeping Things Organized
Part 6: Staying Strong – Physically
Part 7: Staying Strong – Emotionally
Part 8: How Do I Deal with all the Thoughts and Emotions?
Part 9: Your Support Options
Part 10: Alternative Support and Healing
Final Thoughts
Order Now to Receive this Private Label Rights (PLR) Report.

Sorry, we are *Sold Out*.
Click here to grab our other PLR before it's gone, too!
– Excerpt from Report –
Introduction
It's inevitable. Cancer will touch your life in some way, whether it's as a direct diagnosis or by learning that someone you know has been given the news they are now dealing with cancer.
As a society we tend to walk through life with an "It's not going to happen to me," attitude in many areas. Cancer is just one of them. So what do you do when you learn that you can no longer live in the land of denial?
How do you handle learning that someone you love is now going to face the cancer battle and all it entails? The reality is that cancer can strike anyone, no just those who seem to be "good candidates". It can be you; it can be your father, your sister or your brother. It doesn't discriminate, and it's ugly.
In this ten part series we are going to take you through the steps of coping with cancer and give some suggestions on what to do when someone you love is diagnosed.
We'll talk about what to expect from your initial reaction, normal stages of behavior – both for yourself and from your loved ones, communication and accountability, coping mechanisms, healing, advocacy and much more; the end goal of this ten part series is to give you all the initial tools needed for coping when the unthinkable happens.
Grab this PLR Report by Clicking Below:

Sorry, we are *Sold Out*.
Click here to grab our other PLR before it's gone, too!